SSM Greyhounds
Stats
Cards

Philadelphia Flyers
Stats
Cards
Old Photos
New Photos

Pittsburgh Penguins
Stats
Cards
Photos

Los Angeles Kings
Stats
Cards
Photos

Boston Bruins
Stats
Cards
Photos

Washington Capitals
Stats
Photos

Phoenix Coyotes
Stats
Photos

Colorado Avalanche
Photos

All Star
Stats
Cards
Photos

Team Canada
Stats
Cards
Photos

Miscellaneous
Off-Ice Photos
Audio/Video Clips
Career Injuries
Milestones
In the News
Wallpaper
Story
Comics
Toc Tidbits
Quotes by
Quotes about


Other
Site Updates
My Story
Links
Unofficial Fan Club
Tell a Friend
Awards for This Site
Guestbook
Webrings
Credits/Information

INDEX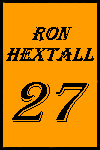 All Star Write-in Campaign




Someone blew it again! Tocchet's name is absent from the AllStar Ballot. So it's up to us to remind them that he's still a great player. Welcome to the RTOS's third annual All-Star Write-in Campaign!

To participate is simple. Click the link below to reach the All-Star ballot. Make your selections, choosing only ONE winger in the North American category. Then check the write-in box, putting "Rick Tocchet" in the text field. Then submit.

Please note a few things:
You may submit only one entry per day per email address. Consider making the ballot your homepage for the next few months and every morning when logging on, submit a new one!
There are boxes at the bottom, already checked, that will put you on two mailing lists. So if you aren't into extra email, uncheck them before submitting.
Only one write-in is allowed on a ballot. This means if you hold membership in both this and the Dan McGillis fan club and wanted to write them BOTH in, you'll have to do so using two different email addresses or by doing only one per day.
You cannot leave any ballot area blank. If you want to vote ONLY for Philadelphia Flyer players (as an example), you cannot. You must select the number of players indicated for each section.
Click here to reach the AllStar Ballot



---