SSM Greyhounds
Stats
Cards

Philadelphia Flyers
Stats
Cards
Old Photos
New Photos

Pittsburgh Penguins
Stats
Cards
Photos

Los Angeles Kings
Stats
Cards
Photos

Boston Bruins
Stats
Cards
Photos

Washington Capitals
Stats
Photos

Phoenix Coyotes
Stats
Photos

Colorado Avalanche
Photos

All Star
Stats
Cards
Photos

Team Canada
Stats
Cards
Photos

Miscellaneous
Off-Ice Photos
Audio/Video Clips
Career Injuries
Milestones
In the News
Wallpaper
Story
Comics
Toc Tidbits
Quotes by
Quotes about


Other
Site Updates
My Story
Links
Unofficial Fan Club
Tell a Friend
Awards for This Site
Guestbook
Webrings
Credits/Information

INDEX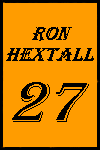 Unofficial OnLine FanClub



Welcome to the world-wide gathering of "Tocchetphiles." There are currently two parts to this unofficial fan club. There is the mailing list, established in April, 1998. Sign up is located below. The only mailings from this list come from me, and they range from weekly to monthly. All information you provide is kept confidential! Please note: The original mailing list will be closed August 20 by the host. To continue getting messages from the RTOS mailing list, you must jump to the new list host, below!

The second is a private Club, available only to members of the mailing list. It includes wallpaper, free email account, chat room, message board, trivia contests, and more on the way.





---